Beauford Tourer Convertible Back to Our Fleet

• Ivory Parchment
• Leather Interior
• White-Wall Tyres
• Unusual Chrome Grille (rarely seen)
• Unusual Side Screens For Wind Protection
• Passenger Seating Capacity - 3 + Chauffeur



A Classic Convertible Of The Future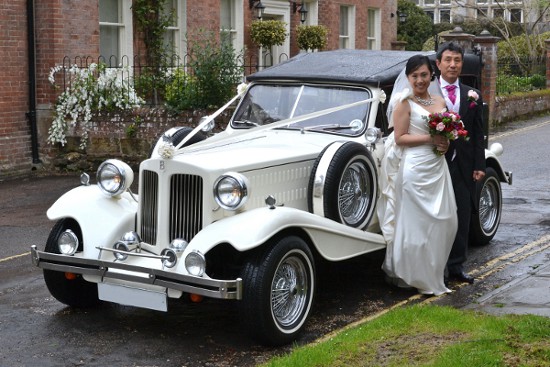 My Thoughts On This Car -
I'm really pleased with this Beauford. It's the 4 door version allowing plenty of room
(2 door Beaufords are quite unsuitable for weddings - don't get caught out.)
The leather interior is extremely comfortable and the cherry colour is very pleasing & unusual.
This has to be the nicest Beauford I have come across.
The finish of the finer details make all the difference - chromed door hinges, chromed grille, chromed wheels and the only Beauford to have side screens. A lovely car
- Julie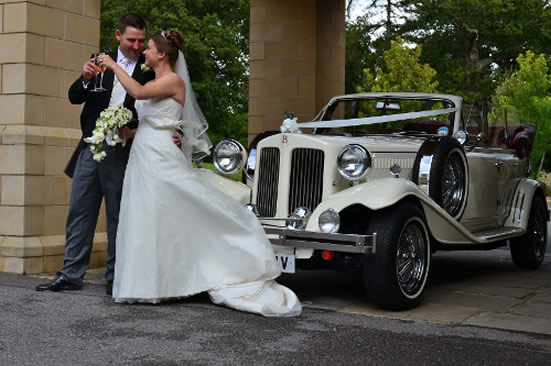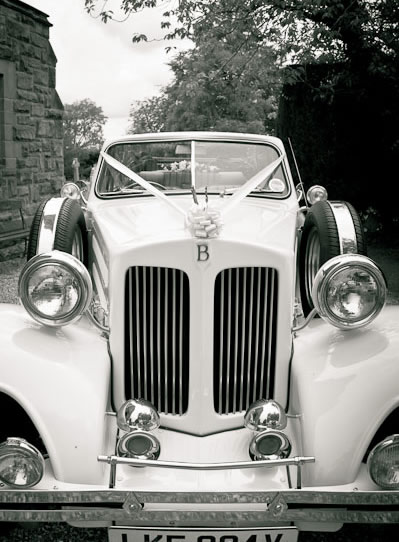 Beauford Tourer Convertible

How many cars will I need?
Probably two. One vehicle for the mother of the bride, bridesmaids/pageboys and one for the bride and her escort. The main bridal car should be special to the bride (and later the bride and groom,) not ferrying other passengers before the bride gets to travel in it. We do not recommend utilising the main bridal vehicle for multiple trips. Any delays may cause the bride to be late and causes unnecessary stess and anxiety. .

Images, Text & Design Copyright © Bow Field Hire 2015